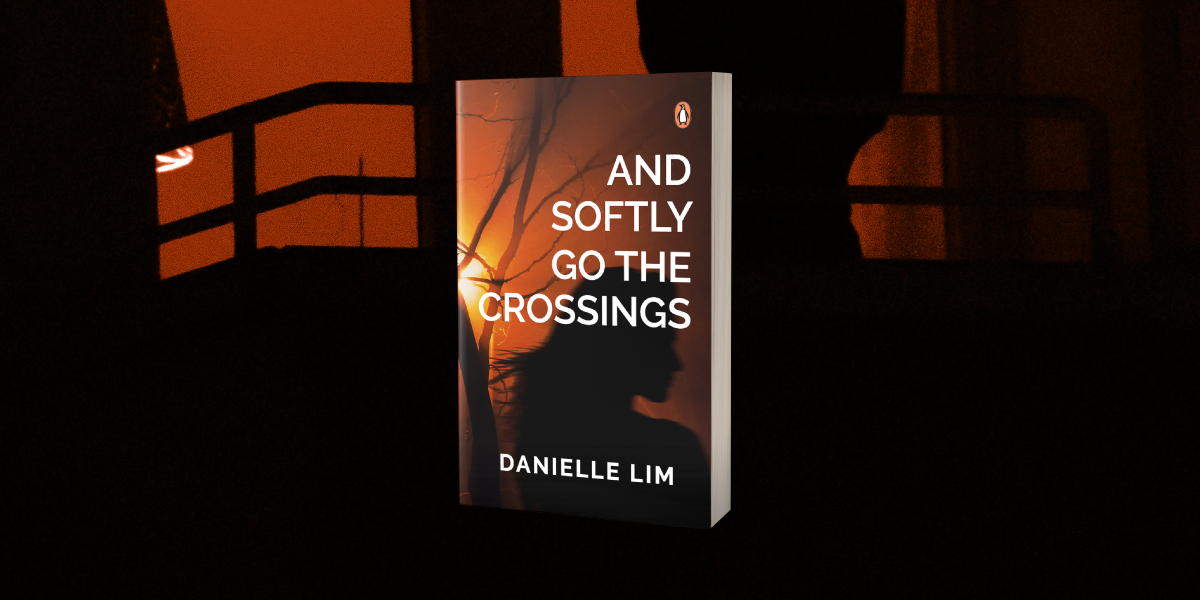 Singapore, 24 September 2021: Penguin Random House SEA (PRH SEA), one of the leading publishing houses in the SEA region, is thrilled to announce that its publication And Softly Go The Crossings by award-winning writer Danielle Lim has been adjudged as the Best Literary Work and Book of the Year at the Singapore Book Awards 2021. The award was announced at a hybrid event hosted today (September 24) by the Singapore Book Publishers Association and was accepted by Nora Nazerene Abu Bakar, Associate Publisher, Penguin Random House SEA. This is the second consecutive win for the publishing house at the awards. Last year, Penguin's Fall Baby by Laksmi Pamuntjak won the Best Literary Work at Singapore Book Awards.  
And Softly Go The Crossings was published in 2020 by PRH SEA and became a bestseller in the SEA market. It is a collection of short stories by one of the most renowned authors from Singapore's literary landscape, Danielle Lim. 
Commenting on receiving the award, Associate Publisher Nora says, 'Winning at the Singapore Book Awards for the second time in a row is a testament of our vision to bring good literature to the forefront. This honour gives us confidence and drives us to showcase different voices from the region and we are proud to have published Danielle Lim's And Softly Go the Crossings, which is a timeless, poignant and powerful read. We are thankful to Singapore Book Publishers Association for recognizing our work and we hope to be able to continue publishing award worthy literature for the readers of the SEA region.' 
Danielle Lim, author of the award winning book, says, 'In these difficult times, I hope these stories can help us to be more attentive to the silent but powerful changes which take place in  the psyche, both our own and those of our loved ones. These stories are dedicated to all of us who are trying to find our way, to search for hope in our struggles. Thank you to Penguin SEA for publishing this book.' 
And Softly Go The Crossings is a collection of stories that probe the unseen changes which  take  place  in  the  human  psyche  and  their impact on the textures of life. Weaving through pain and healing, beauty and darkness, these silent crossings of the human heart and mind are deep and formidable. Yet they often go unnoticed due to their quiet, subtle nature. From a man struggling to bridge the distance between him and his father as his father dies, to the changes in the human psyche when people are pit competitively against one another, these stories seek to draw out  the  emotional  and  psychological  threads  which  form  the  tapestry  of  lived experience. With its portraits of love and loss, loneliness and heartache, hope and healing, And Softly Go the Crossings challenges the reader to encounter human connectedness through soft, yet powerful, inner rhythms. 
About Penguin Random House SEA 
Penguin Random House SEA was established in 2018 to discover and publish local and international voices across English-language adult and children's fiction and nonfiction formats for Singapore and Malaysia, Thailand, the Philippines, Indonesia, Vietnam, Cambodia, Laos, Brunei, and Myanmar. As part of Penguin Random House, the world's largest trade book publisher, the newly established company is also dedicated to its mission of nourishing a universal passion for reading by connecting authors and their writing with readers. Headquartered in Singapore, Penguin Random House SEA will bring the spotlight on local authors from the region and simultaneously open the Southeast Asian market to diverse international titles. In its first year of operations, the publishing house is bringing stories from across the region and publishing authors such as children's writer Eva Wong from Singapore, Malaysian novelist Tunku Halim, award winning author and journalist from Philippines Criselda Yabes, Indonesian poet, essayist, and award-winning novelist and food writer Lakshmi Pamuntjak and author and journalist Akshita Nanda from Singapore, to name a few. 
 MEDIA CONTACT – Pallavi Narayan 
pnarayan@penguinrandomhouse.in   | +91 97118 64445